September 26, 2014
What's up time
We hope you are all in excellent health and good spirits. It has been a while since our last newsletter, we are in the middle of summer and many of you are enjoying the sea shores, mountains, valleys or lakesides back at home. What is amazing for us this year is that our tourist numbers have increased by about 8% over last year and that includes the summer period. Some people that I spoke to told me they came down here in the summer as it is less humid than back home, I know from my past experience that that is certainly true for southern Florida.
Best of Caribbean living St. Maarten / St Martin
We are certainly enjoying ourselves here, business is a bit slower at this time of the year which gives us the opportunity to have some good vacation days. We often go boating as prices for yacht charters are more reasonable. Our family takes advantage of that every so often by chartering a 46 foot catamaran and spending some quality time together sailing to the surrounding Islands like Anguilla and other outer Islands. Usually the captain is also a good chef and we fish for our dinner and just chill out as the young ones say.
The weather……..We actually had quite a bit of rain lately, especially in the early morning hours and it does get very warm at around the middle of the day so staying in the cool indoors for a few hours is highly recommended. Having said that, all in all, it is very pleasant especially during late afternoons and evenings. A couple of storms past us by toward the east coast but then they went out into the Atlantic which is always a blessing for us. We hope and pray that the hurricanes this season stay well away from us, currently we are not expecting any!
Photo by Alexandra Schaede 13/09/2014
Crime …………….The police have been very active in catching a few undesirable characters, like pocket thieves and small time burglars, fortunately there has been nothing big. It's just like everywhere else, one has to make certain not to hang out at the wrong places, lock the car and don't leave valuables in it especially if it is a rental as they are so easily recognized with the R on the number plates.
Heavier crimes here are nearly always related to drugs just like everywhere in the world. However, the police are constantly improving and make many more patrols in tourist areas. They are noticeable on foot, on bikes and in their cars, we all say thank you to the men with the shields!
Politics…………….That's a big one right now, Three of the four parties elected have decided to form a coalition government.  If you drive around you will see that there are more posters and flags than ever before, we have six political parties trying to outdo each other. The same politicians that have been around for quite a while, their achievements and proposed plans express good leadership which speaks for itself. They have been responsible for the improvement of the island in local residential areas as well as in the tourist sectors, the improved infrastructure is a witness to their success. They include the airport, the new roads and the new bridge across the lagoon as well as the schools and the proposed new hospital project which will surely benefit everyone and make this island the proudest amongst all the surrounding Islands.
Real-estate ………We are pleased to say that there is now more movement in the right direction, however, it is still a buyer's market and cash is king!  Apartments as well as houses in the right locations are moving better now, it's always the same, the main factors are still location, location and location. Those with water view, water front, on the beach or with beach access will always be the winners. Buying at pre-construction is still the way to get in and assure a good return on your investment. There are currently a couple of good places under construction by the beach and the lagoon for boaters with boat slips which is simply a win, win, situation and also provides good rental income via either long term or for vacation rentals.
"Today's prices are tomorrows bargains!"  
NEW !! Beach side development with WOW factor  already 50% sold!
Entertainment…….The music scene of local talent here has gone worldwide, let's take two of my own sons, the Shady Brothers (Geraldo & Nicolas) as an example! They have just returned from a long weekend trip to be the opening act of a very popular music concert in Stockholm. It was quite a success, many young girls had to be carried out in tears and some were even fainting all over the place, I personally have never seen anything like it in all my life! In July they were part of a concert for over 30.000 people in Corsica. Their recent extensive travels have all been music related, during the past couple of months they have been to Paris, London and Miami, in a few days they will go to New York City. Their first single has been released in France and at this moment it is the most played single on all the French music radio stations. It will go worldwide in September, currently they are busy recording their first Album which will be released by Sony Records in early 2015. They have the good fortune and pleasure to be working with the best people in the world in the music writing, arranging and production industry. Sony has indeed put everything at their disposal, currently we have a voice coach from London here on the island for a week. The Shady brothers have written over thirty songs themselves, they play guitar and perform their own music vocally. I imagine I sound like a proud father don't I, well I must say I certainly am, and within a short time I am sure you will hear of them too.  Wherever you are, you can follow them on face book, twitter and YouTube etc. where they have their latest single "addicted to your love" I hope you enjoy it and in addition become or remain addicted to our island!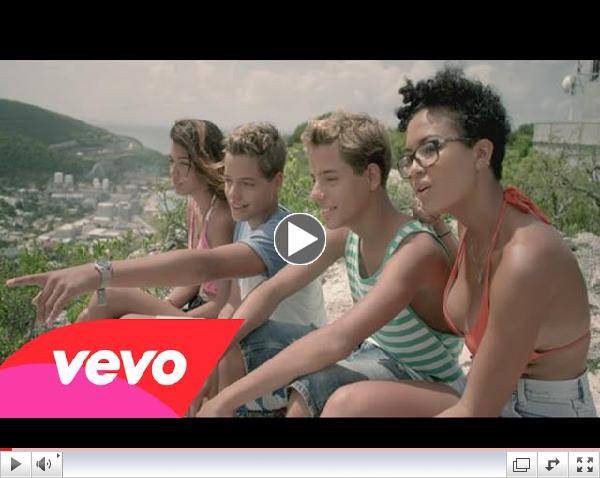 The Shady Brothers – Addicted to Your Love                                                 536,419 views
You can pre-order there song here:
Follow there progress on Facebook;
 It is as always it is a pleasure writing to you with some of the highlights from our island in the Caribbean, stay well, we look forward to seeing you soon.
Blessings
Dieter, Jonathan
& the
Junior 2 Bedroom and Turnkey
Price reduced !
Bedrooms:2
Baths:1
Amenities: entertainment, restaurants, pool , jacuzzi , gym,  beach, and more..     
Rare commercial in high traffic location
Price reduced !
72 m2 
Available for sale or for rent !
Road side ample parking, high visibility and perfect any high end boutique.      
Owner financing available for qualified clients
Rental income of 4200 per month .
Bedrooms:3    +  indépendant studio 
Baths:2
Amenities: entertainment, restaurants, pool , jacuzzi , gym,  beach, and more..     
Spacious in a sought after area
Bedrooms:2
Baths:2 1/2
Area: Pelican
Amenities: Pool , on property management , generator  and more….
 Priced to sell!!
Beach front
Bedrooms:2
Baths:2
Sq.ft: 2300 
Area: Simpsonbay beach
Must Sell !! Ocean / Marina views every day!

Bedrooms:3
Baths:3 1/2 
Description: Centrally located with allot of amenities
7 level / corner with vistas ocean through-out
Bedrooms:2
Baths:2
 
Charming Caribbean views with the beach just below. 
Villa Pelican Reduced!!!
2nd row from the beach
Bedrooms:4
Baths:4
Sq.ft:2900
Area: Pelican Key
Villa with Boat slip Reduced!!
Bedrooms:3
Baths:3 1/2
Area: Aquamarina
Just on the Market Beach Front Community
Bedrooms:2
Baths:2 1/2
Area: Simpsonbay  Beach
Price : 535,000
Contemporary and Beach side * Virtual tour *
Bedrooms:2
Baths:2
Description: Featuring roof top terrace with jacuzzi and an ultra contemporary interior design.
Related